Becoming A Vendor & FAQs
WE ARE NOW ACCEPTING APPLICATIONS FOR 23/24 SEASON.
THE SEASON STARTS IN AUGUST. ACCEPTANCE EMAILS WILL START GOING OUT THE SECOND WEEK OF JULY.
ALL VENDORS MUST REAPPLY EVERY SEASON.
Do my products qualify?
Your goods must be MADE/PRODUCED by you. Resale violates the licensing of the Farmers Market. WE DO NOT ALLOW THE SALE OF LIVE ANIMALS. As of February 2023, WE DO NOT ALLOW SERVICE-BASED BUSINESSES.
How long does it take to get approved for the Market?
Approval can take anywhere from 2 days to 2 weeks, depending on the number of applicants at the time. Please plan accordingly and apply at least 2 weeks before you plan to attend the market. Since every vendor is now vetted and researched prior to approval, each application requires staff time; as such, there is a once a year, non-refundable application fee of $30. 
All I have to do is apply and I'm in, right?
Actually... No. Approval is based on several things, including:
Do you meet the handmade criteria?
Is the quality there? and
Is it similar to products we already have?
We do investigate and take into account stylistic differences, because there is a lot of variation within mediums. If we do have multiple artists within a single category, applicants may be wait-listed, or given limited approval. Regardless of denial or limited approval, the application fee is non-refundable. 
Any product that we feel promotes messages of bigotry, hate, extreme violence, or is politically motivated, divisive, or generally inappropriate (including untasteful and/or pornographic materials) will not be allowed at the market. 
Applying to the market does not mean you will automatically get accepted. 
Can my organization have booth?
The Farmer's Market is a neutral and inclusive community space. We want all members of our community to feel comfortable to come, support local, and build community. Any non-profits allowed need to be in keeping with the goals and values of the Downtown Farmers Market.
We do not allow religious organizations, proselytizing, political campaigning, or politically motivated non-profits or vendors.
What is the cost of a booth?
We have a tiered booth pricing system:
| | |
| --- | --- |
| Farmers | $25/week |
| Bakers | $40/week |
| Artisans | $45/week |
| Food Trucks | $55/week |
| Non-Profits | $25/week |
Which booth do I sign up as?
Farmers: Apply as a farmer ONLY if you're selling fresh, unprocessed foods that you have grown yourself. If you are planning on selling any baked goods or canned products, you will need to apply as a baker.
Bakers: Apply as a baker if you are planning on selling food that you have made yourself (and are not selling it from a truck or trailer). If you are a baker and plan to sell ANY craft item, you are an artisan.
Artisans: You should apply as an artisan if you are going to be selling non-edible goods that you have made yourself. We do not allow MLM or resale booths. You may sell products that you have designed and feature your art, but did not print yourself (i.e., stickers, books, art prints, etc.)
Once I'm approved, what can I sell?
Because we strive to provide a fresh and diverse Market experience our shoppers, you are only allowed to sell the products that were approved when you applied. Any NEW PRODUCTS you wish to sell must be approved by the Market Team prior to sale. So, if you applied to sell shirts, hats, and stickers, you do not need to have new shirt designs approved. However, if you decide to branch out and start selling keychains, you will need to have them approved by a member of Market staff. Any vendor caught selling unapproved items will be asked to remove them. If this becomes an ongoing or recurring problem, you will be dismissed from the Market.
What certifications do I need to sell food?
Thanks to HB 181, The Home Consumption Act, we do not require that you have a Cottage Kitchen Permit for the Downtown Farmers Market. There are, however, labeling stipulations that go along with this law. If you are accepted as a vendor, we will forward that info to you. THIS DOES NOT APPLY TO THE SALE OF MEAT PRODUCTS. If you are planning to sell meat products, you will need to contact the health department for appropriate certification. The Downtown Farmers Market does ask that you have a simple Food Handler's Permit displayed at your booth.
Do you require full season participation?
We do not require full season participation. Once accepted to the DTFM, you will be sent a Signup Genius link to our calendar, and you can pick and choose your participation level.
You must be signed up for the Market by the Wednesday prior to the Market to give our team adequate time to put together promotional slides, invoicing, and mapping. Late signup requests will not be allowed/entertained. If you don't sign up for 6 consecutive weeks without previously notifying the market staff of extenuating circumstances, we will promote a waitlisted vendor to your space.
How does set-up work?
You are required to have a 10x10 pop up and tent weights. The DTFM does not care about brand or color.
Power is limited we can provide 1 power plug to 16 vendors. IF YOU REQUIRE MORE THAN ONE PLUG you are responsible for buying your own generator which must be SILENT. If you are found using more than one plug it will be immediately unplugged and the market will not be held liable for loss of sales due to your bad planning. Taping of cords will not be acceptable. If your cord must span any length of sidewalk you will need to purchase a plastic cord cover. There will be a $15 fine for improper coverage of cords.
Event maps are sent out via email the Friday before the event. There are no permanent spots, and your booth may be moved at the Market coordinators' discretion. 
NO VENDOR WILL BE ALLOWED TO SET UP AFTER 7:45 AM (SUMMER) OR 9:45 AM (WINTER). You must be completely set up and open for business by 8 am (SUMMER) or 10 am (WINTER). Any business that is not completely set up by the opening time will be charged a $25 late fee. If you cancel within 24 hours of the Market, you will not be refunded your booth fee. 
IF YOU NO CALL/NO SHOW TO A MARKET YOU WILL BE CHARGED AN ADDITIONAL $35 FEE.
Is it alright to leave early?
Only farmers are allowed to leave early and ONLY when they completely sell out. If you completely sell out, you are allowed to close your booth and return for breakdown. ABSOLUTELY NO EARLY BREAKDOWNS WILL BE PERMITTED FOR BAKERS OR ARTISANS, 
Can I play my own music? No.
We do not allow vendors to play their own music. We pay to have live performers at the Market, and it is extremely disrespectful to force them to compete with your music. Additionally, we select musicians whose music we feel enhances the overall Market experience. Competing music makes it hard to communicate with customers and is often disruptive. 
How do I pay my booth fees?
All booth fees must be paid via the online invoice that we will email to you each week and must be paid no later than THURSDAY PRIOR TO MARKET BY 1PM. If timely payment of your booth fee is a consistent issue, you will be excused from the market.
It looks like it might rain, is the market still on?
The DTFM is a rain or shine market, so we will be there barring a natural disaster.
What behavior will get me removed from the market?
Market Management reserves the right to remove, excuse, or discontinue participation in the event to any vendor who disrespects the staff, volunteers, or the integrity of the event. THIS EXTENDS TO SOCIAL MEDIA. Any vendor who is posting negative comments about the event and staff will be excused. This also applies to any vendor whose behavior or comments are perceived as racist, offensive, or insulting. The Market is an inclusive community event, and such actions will not be tolerated by The Downtown Farmers Market. Any such behavior will result in immediate dismissal from the Market and terminate further participation. 
There is also a lot of behavior that is detrimental to the show or causes the whole operation to slow down. Because of the ever-growing popularity and the scale of hosting 75-110 vendors every week, here is the Downtown Farmers Market Fine structure that you will be held accountable to:
DOWNTOWN FARMER MARKET FINE STRUCTURE:
Late Payment Fee $15: You do not pay your booth invoice by Thursday at 1 pm.
Cancellation within 24 hrs. $25: Canceling within 1 calendar day of the event. You will not be charged cancellation fee Sunday- Thursday and are allowed to cancel.
No Show Fee $35: This is any cancellation wherein you tried to cancel after 6PM after Friday before the market. This is after staff hours and the staff does not check messages/e-mails the Saturday morning of the event.
Late Set-up Fee $25: This is for not being completely set up and ready to go by 15 minutes to open (excluding minor tweaks to displays). This is a liability issue to have vendors still setting up while patrons are shopping. 
Market Property Damages $25: This is specifically for cones but can extend to any property of DTFM that you damage. This fine will be sent for running over cones, dragging cones under your car, abusing the market cart, hitting the market trailer, etc. IF YOU RENDER A CONE UNUSABLE YOU WILL BE CHARGED THE FULL REPLACEMENT COST OF $40.    
Clean Up Fine $25: You are required to leave your space completely clean of all trash, debris, and evidence that you were there. If you leave trash and DTFM staff are forced to clean up after you, you will be charged a cleanup fine. 
Trash Removal $5 a bag: We as a market team collect and haul all trash created by the event and patrons enjoying the event, as stated above you as a vendor are responsible for cleanup of any trash YOU produce during the event. If you are relying on the Market team to haul out your trash, there will be a $5/bag fee.
Parking Fine $10: We understand that market days are stressful and confusing and sometimes parking is the last thing on your mind, this fee is for vendors who CONTINUALLY ignore parking instructions and procedures. Making it impossible for farmers to unload, patrons to attend, etc.
Tent Weight Fine $10: regardless of the weather tent weights are required EVERY WEEK. 
Improper Electrical Cord Coverage $15:

 

If your cords span any length away from your tent plastic cord coverings must be laid down to prevent tripping. 
If you feel like you understand and can abide by the rules above, click.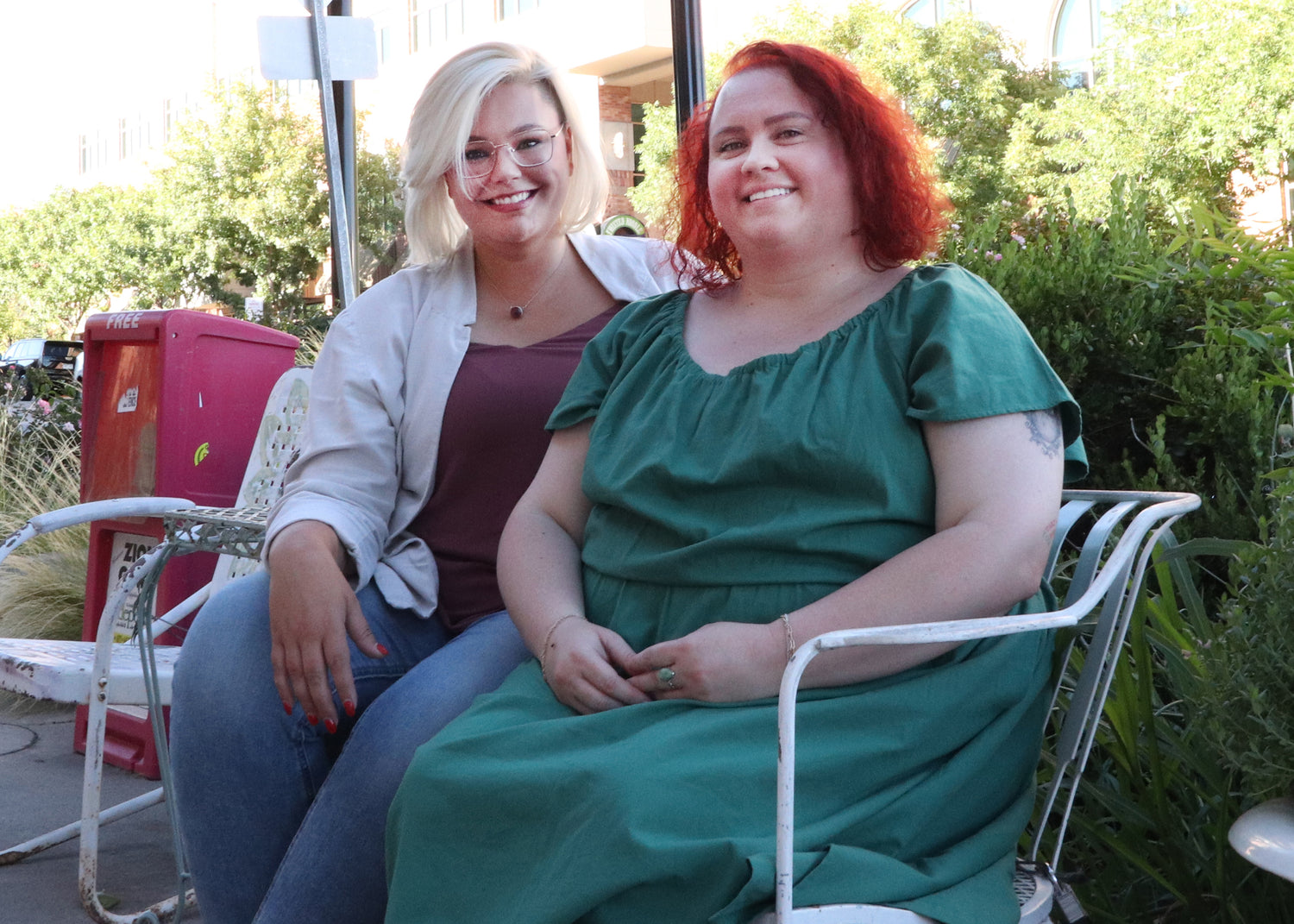 The Owners of The Downtown Farmers Market
Kat Puzey & Ashley Tiller